Listen multiple groups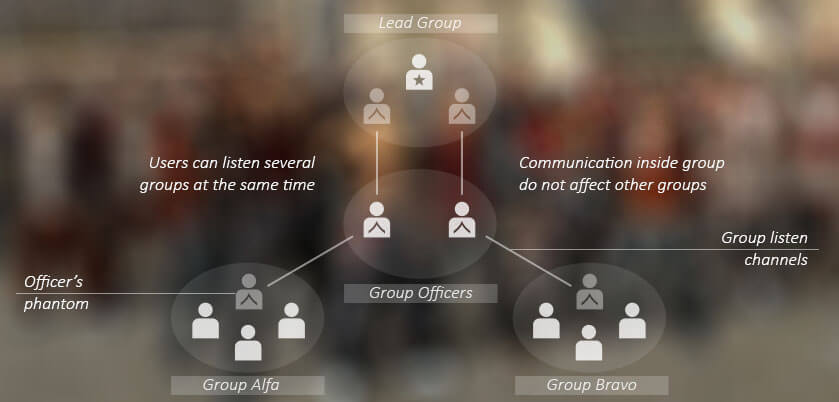 All users of MyTeamVoice servers may listen communication in other groups (rooms).
Group listening can be useful to localise communication inside one group but hear communications inside others, and if there is a need to speak to them using functions of direct communications.
User cannot listen groups which are locket to him (by rank, password etc.).
Listening a group
User may start listening a group in two ways:
1. From control panel of window "Rooms"

Select a room in a tree, press button "Start Listen".

To stop listening, just select a room and press a button "Stop listening".
2. From context menu
Press by a right mouse button on a room and choose menu item "Start Listen".
To stop listening, just choose "Stop Listen" context menu item.
User may manage listened rooms from a "Listen rooms" window. If this window is not displaying, just select in the main menu Windows->Listen rooms.